More information
This blend of rare 100% natural essential oils are of the highest CTEO® quality (Certified Therapeutic Essential Oils). Protect benefits from the synergy created from the combination of the right ingredients to support your well-being and provides protection against the negative influences from the surrounding environment.
What's included?
Shipping and returns
The PROTECT blend
This essence may help to reduce and eliminate the harmful effects the environment can have on our body. They can have a deleterious impact on our body. It can affect our well-being and places us at various degrees of risk.
In a single preparation you can appreciate the benefits of oils from oregano, rosemary, frankincense, clove, cinnamon, lemon, eucalyptus, mint, thyme, tea tree and many more.
This blend aims, to strengthen your physical and mental condition and reduce the harmful effects from the surrounding environment.
The DEEP SLEEP Blend
Herbal essences contained in this blend are characterized by strong releasing effects.
Lavender, lemon, orange, melissa, chamomile, and valerian oil. Each of them has a particular share for stress elimination, and they help you to sleep better, to induce a state of mental relaxation and peace.
Valerian and Melissa's oils are known to support the normal functioning of the heart and achieve optimal blood pressure. Chamomile, in turn, optimizes the vascular system. This blend also contains the essential oil of mandarin, which is deeply restful and calming for emotions.
The MOON Blend
It delivers a sense of calmness, relaxation, and harmony. This blend has been developed to support women experiencing discomfort and pain associated with the menstrual cycle.
It was designed to help you to live your creative (premenstrual) and reflective (menstrual) phases in comfort and peace. You can also relieve the symptoms of premenstrual syndrome. It helps to harmonize the emotions and headaches caused by hormonal imbalances.
The NOPA Blend
NOPA benefits from the synergy created by this blend of oils. Delivers the right ingredients to support the muscular-skeletal frame and aids recovery. This leads to feelings of peace and harmony within your body.
NOPA is an essential blend if you exercise regularly and wish to re-energize and commit to those sports and activities you enjoy.
Frankincense Boswellia and rosemary oils are excellent for promoting joint health. Marjoram affects the proper function of the nervous system and muscle contraction. It also strengthens the immune system, regulates the level of blood sugar, and harmonizes digestion.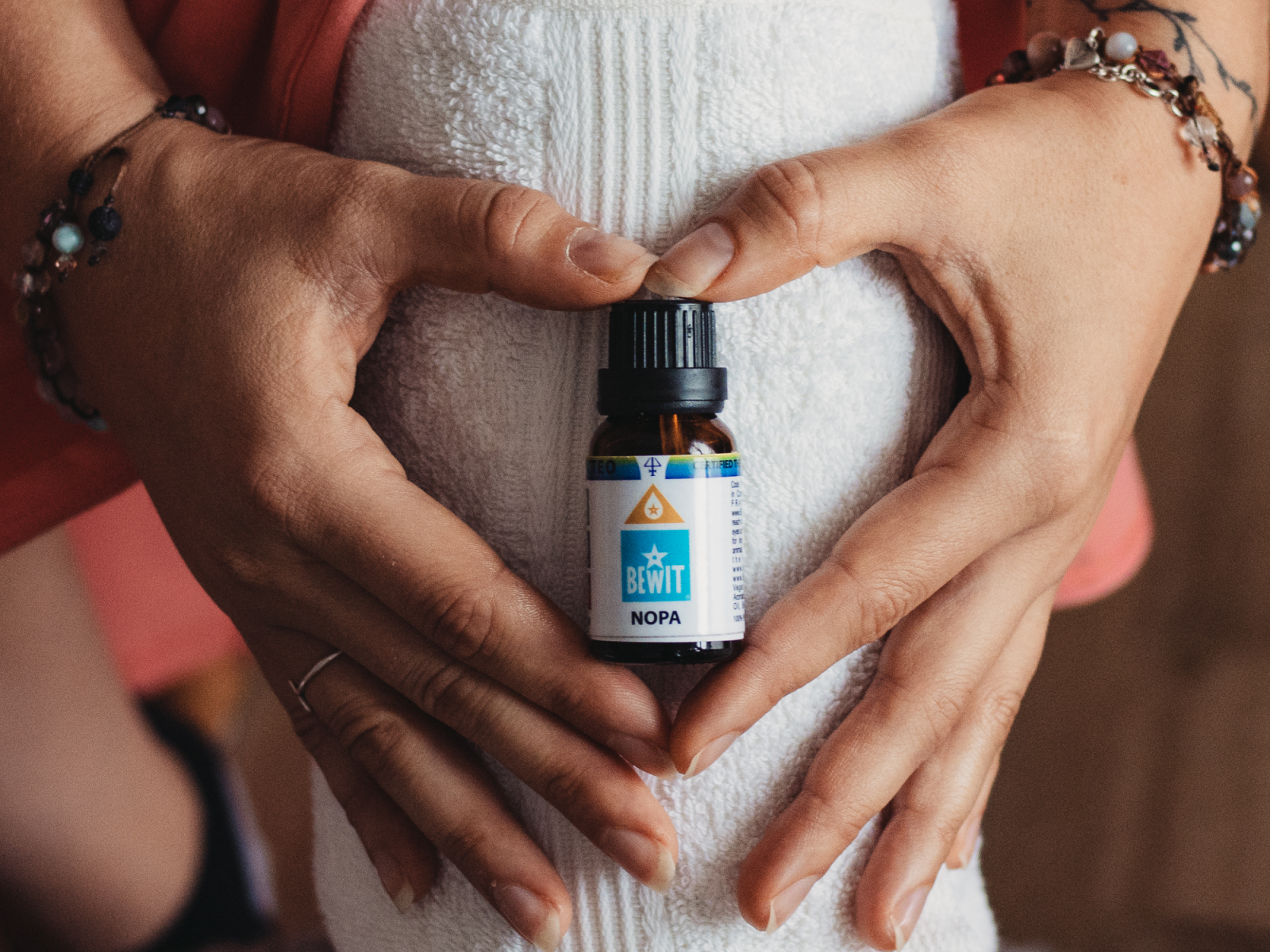 The BREATH Blend
The synergy created by this blend will support your feeling of lightness and harmony and help you to improve your resilience and self-protection.
Just put a few drops in your diffuser and let the blend of strong, fragrant essential oils work on your body and mind.
The COLDET Blend
This blend of precious 100% natural essential oils in CTEO® quality (Certified Therapeutic Essential Oils). The synergy created by this blend could support your feelings of purification, well-being, and harmony. It can support and harmonize the body, mind, and spirit.
This balanced blend of the finest essential oils could become your favorite support mechanism in chilly weather.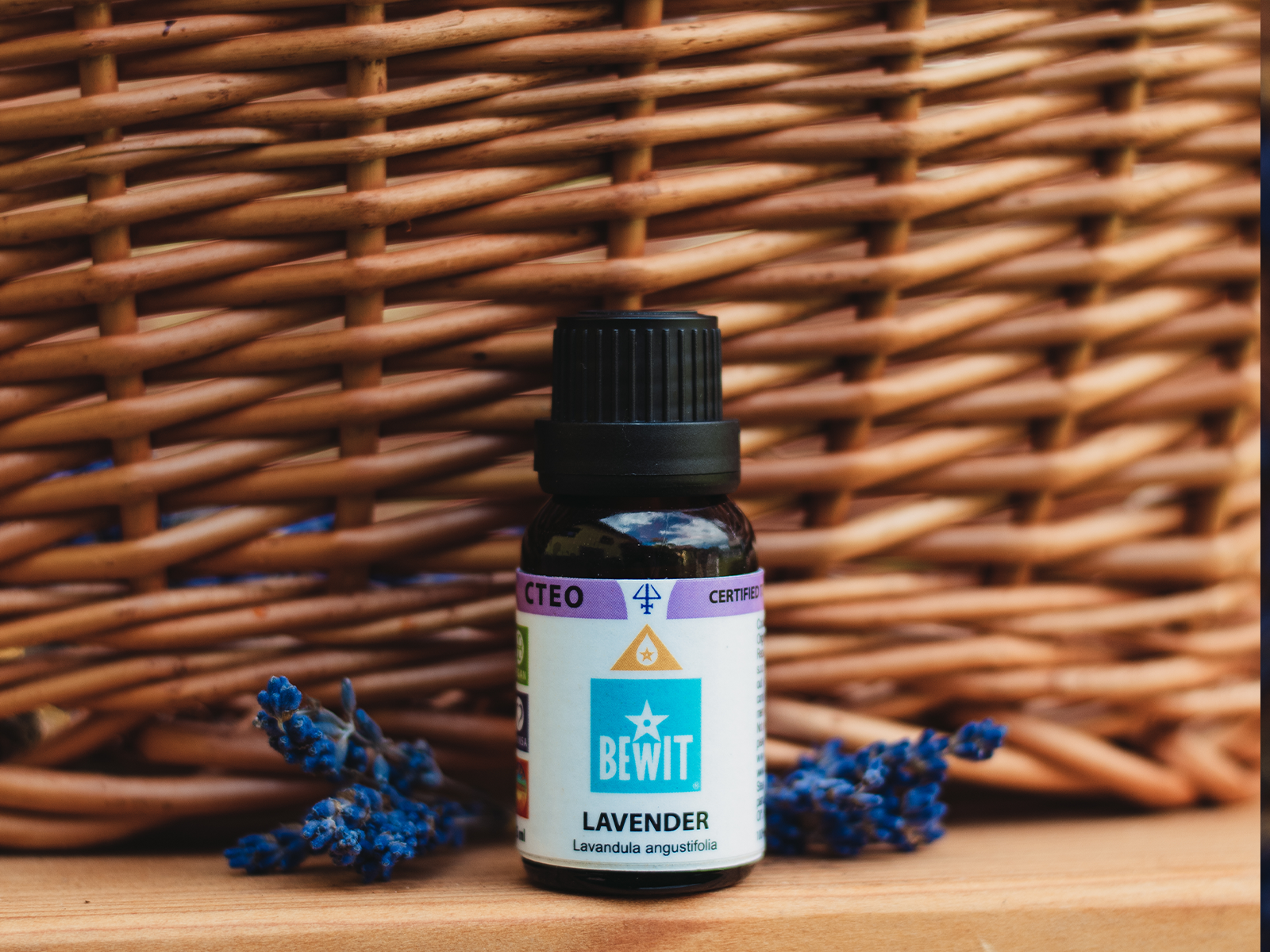 The LAVENDER
Lavender essential oil is the world's most widely used essential oil today. Its benefits were discovered more than 2500 years ago. For centuries it has been used both therapeutically and cosmetically.
You will appreciate the essential oil of lavender when you are full of creative potential but cannot express it well simultaneously. It will support your ability to full self-expression and self-improvement.
Lavender has been appreciated for its fresh and subtle aroma since antiquity. It helps and supports deep relaxation, induces healthy sleep, and affects normal digestion.
The RED ORANGE
The warm, fresh, citrusy, and sweet aroma of red-orange essential oil is perfect for inducing feelings of happiness, calmness, and optimism. Its effects and wonderful scent make it one of our most popular essential oils.
The Red Orange essential oil can help you mentally to release tension, remove frustration, and stir up energy in the body. When this energy drops, sadness and irritability may take hold. However, the blood orange's warm, sunny and sweet aroma can dispel these feelings and help to bring back a sense of joy and positivity.
If you're prone to perfectionism, are success-oriented, and have a hard time dealing with failure, the blood orange scent can help you achieve a more relaxed mood, making problem-solving easier.
The CEDARWOOD
If you want to recall a feeling of strength, resilience, and confidence, smell the oil of Atlas cedar. Its aroma is woody, sweet, balsamic, and subtly camphoraceous.
Traditionally, cedarwood essential oil has been seen as supportive and strengthening life energy and willpower.
On a spiritual level, it stimulates, warms, and enhances sexual sensitivity, but it is also recognized for its calming and purifying properties.
It gives strength in times of crisis and helps to manage tense emotions. Its masculine, woody-balsamic aroma helps us to get out of negative and dangerous situations and turn them into an experience from which we can draw strength and wisdom.
Some Of The Unique Ingredients
Oregano / Origanum vulgare oil, Tea tree/ Melaleuca alternifolia oil, Eucalyptus/ Eucalyptus globulus oil, Clove/ Caryophyllus aromaticus oil, Rosemary/ Rosmarinus officinalis oil, Thyme/ Thymus vulgaris oil, Cinnamon, leaf/ Cinnamomum zeylanicum oil, Frankincense/ Boswellia serrata oil, Peppermint/ Mentha piperita oil, Lemon/ Citrus limonum oil, Turmeric, root/ Curcuma longa oil, Copaiba/ Copaifera officinalis oil, Myrrh/ Commiphora myrrha oil, Perilla Ocymoides Seed Oil, Oil Palo Santo/ Bursera graveolens oil, Ocimum sanctum oil, Boswellia sacra/ Boswellia sacra oil
Solutions For Your Wellness Journey
Since the very beginning of the company in 2011, our mission has been to redefine how people think about their well-being and provide solutions supporting them on their wellness journey. Because we care