More information
Carbon Elixir with C60 - The most tasteful C60 supplement you can find.
The unique combination of C60 molecule, activated charcoal, humic acid, pine needles, organic fermented natto and cocoa beans, and other ingredients gives rise to a completely exclusive product of the highest possible quality.
A supplement with a mixture of the most potent elements that nature has ever offered us.
Shipping and returns
Ingredients
The single-most powerful antioxidant ever discovered
Fullerene or Carbon 60 (better known as C60) is a Nobel Prize Winning Molecule. It was discovered in 1985. Its founding was so monumental to science that the people who discovered it—Robert Curl, Harold Kroto, and Richard Smalley—were awarded the Nobel Prize in Chemistry in 1996. It is several hundred times more powerful than conventional antioxidants!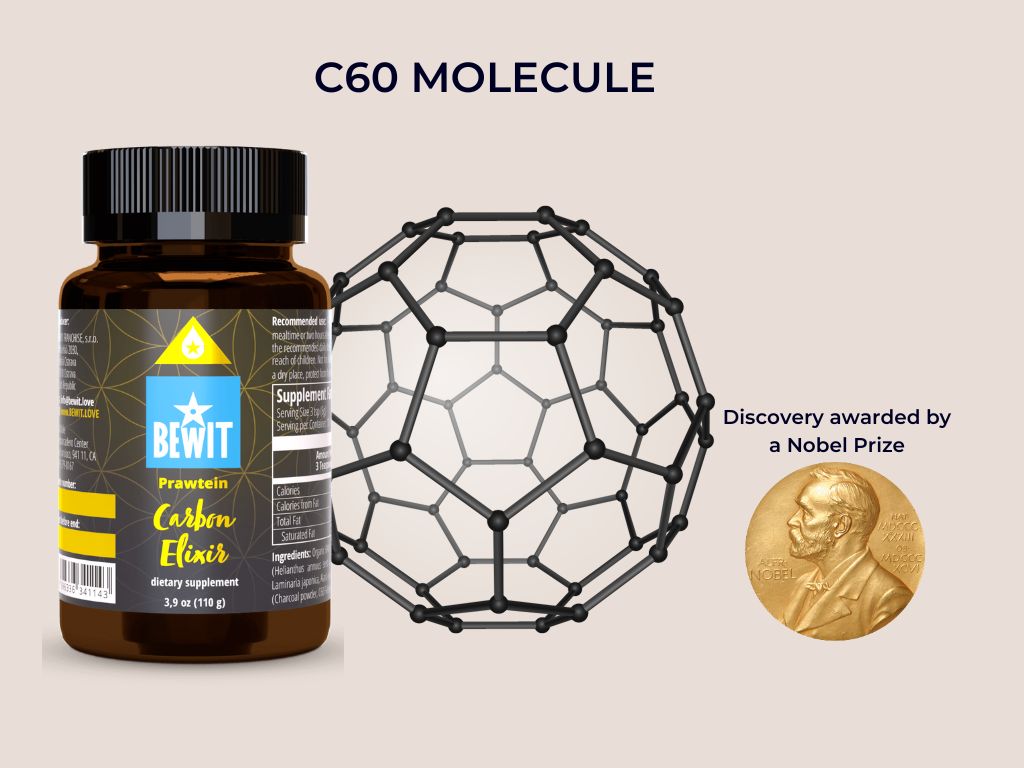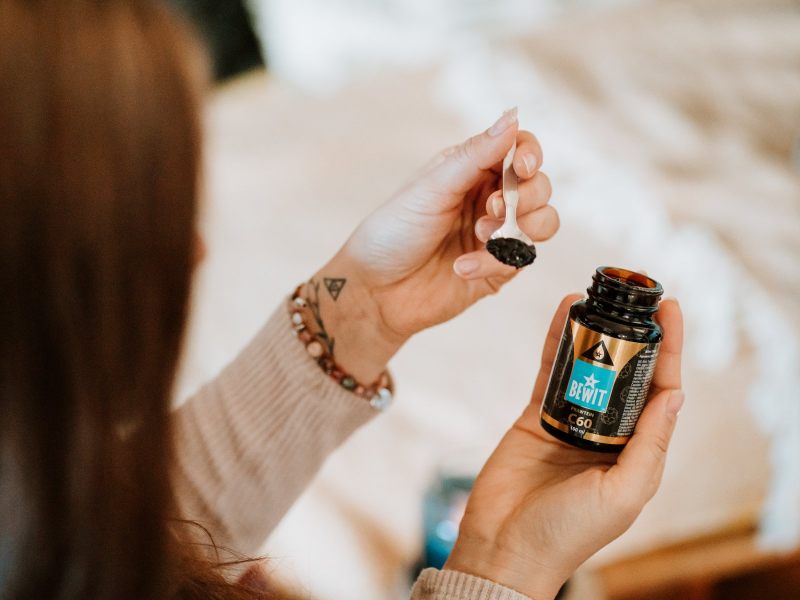 Benefits of C-60
MORE ENERGY Enhancing mitochondrial function - energy production in cells
MENTAL CLARITY Improving age-related problems (energy, memory loss, etc.)
BETTER REGENERATION Athletes notice increased performance and decreased recovery times
ANTI-AGING Promoting skin vitality, hair growth, eyesight
Added benefit of special ingredients
DIAMOND, GOLD, LIGHT ESSENCE unique manufacturing process using 24k gold.
RAW OMEGA COMPLEX extracts from certified organic seaweed. Sourced from the west coast of Ireland, the cleanest waters of the North Atlantic
Certified CTEO® essential oils, dried herbs, exceptional superfoods, and natural sweeteners, our prawteins represent a unique product of the highest possible quality.
Disclaimer
The information, statements and products provided on this website have not been evaluated by the Food and Drug Administration. It is not intended to diagnose, treat, cure, or prevent any disease.