More information
C60 Balm & Serum - Treat your skin to a true elixir of youth.
The power and high efficiency of the Facial Duo lie in the extraordinary super-antioxidant molecule C60 and other bioactive ingredients with a strong anti-aging effect, which are provided to the skin in their most absorbable and usable form thanks to this unique two-component application:

C60 Serum deep hydration with low molecular weight hyaluronic acid penetrates the skin barrier much more easily and helps reduce fine lines and wrinkles.
C60 Balm nourishes and protects with the Gemma Complex and enriching vegetable oils & butters to reduce transepidermal water loss (TEWL). 

Both products complement, support, and multiply each other's potential.
Application
Shipping and returns
Ingredients
C60 Serum - Hydration
Infused with the remarkable C60, our serum provides an unprecedented level of deep hydration like never before. Utilizing low molecular weight hyaluronic acid, it easily permeates the skin's barrier, diminishing the appearance of fine lines and wrinkles. Experience a luminous, youthful radiance after each use.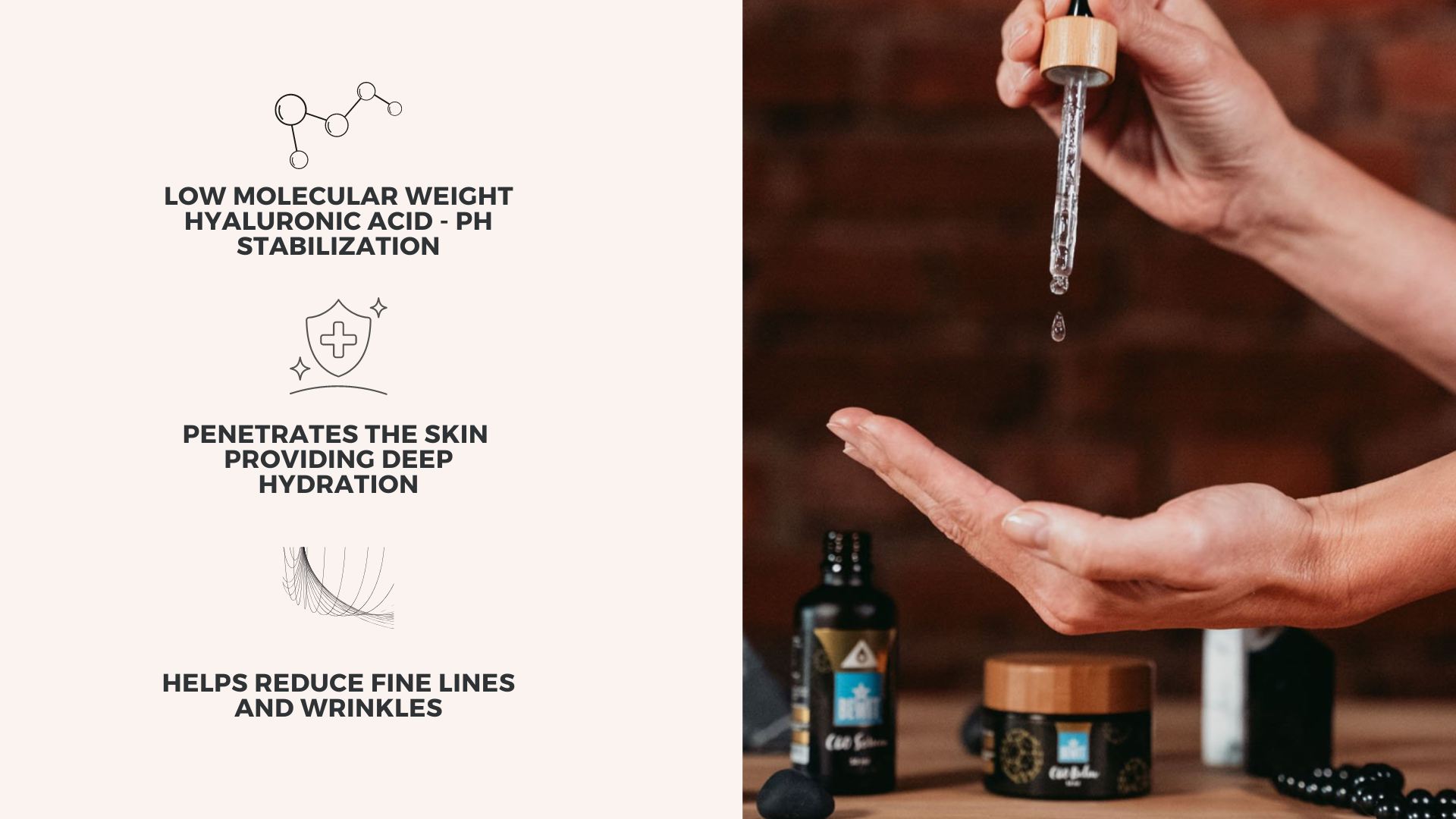 C60 Balm - Protection
Pamper your skin with the nourishing embrace of our C60 balm. Carefully crafted with premium vegetable oils, lavish butters, our exclusive Gemma Complex, and a harmonious blend of essential oils, this balm is the nurturing elixir your skin longs for. It's more than a balm; it's a shield against time.
C60 Duo - Elixir of Youth
The C-60 Duo is your gateway to youthful, confident, and irresistibly velvety skin. This powerful anti-aging solution is centered around the exceptional C60 molecule that is considered the single most powerful antioxidant ever discovered, 172x times stronger antioxidant than Vitamin C, and an array of bioactive ingredients that work harmoniously to rejuvenate your skin's natural processes.